Welcome to Displaced Films
Displaced Films was created in 1994 by David Zeiger. A decade later, the company is still young, vibrant, and breathing heavily.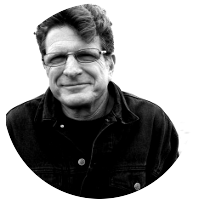 David Zeiger received a 2010 Guggenheim Fellowship for his debut narrative feature, Sweet Old World, which just premiered at the Atlanta Film Festival. His second narrative feature, Otherwise Pandemonium, which is based on a short story by Nick Hornby, is in development.