This collection contains over 88,000 page images with searchable text taken from more than 2,400 periodicals and other items such as pamphlets and posters created by or for U.S. military personnel during the Vietnam War era. Many were produced underground by U.S. soldiers or veterans who opposed the war, using mimeograph machines or other inexpensive technology. These materials document the Vietnam War through the words of young people caught up in it. It is intended to complement official records published by the U.S. government and the civilian underground press of the time, both of which are readily available elsewhere.
Confirmed participants in the conference include Madame Ton-Nu-Thi Ninh of the Ho Chi Minh City Development & Peace Foundation; historians Michael Kazin and Christian Appy; sociologist David Meyer; scholars David Cortright and Ann Mische of the Kroc Institute; and Veterans For Peace Executive Director Michael McPhearson, as well as veterans Skip Delano, J.J. Johnson, Fred Gardner, Jonathan Hutto, Jerry Lembcke, Camilo Mejia, Susan Schnall, Will Short, Michael Uhl, Jose Vasquez and others.
The program will feature literary readings from William Ehrhart, author of Vietnam-Perkasie: A Combat Marine Memoir; Roy Scranton, Iraq veteran and author of the book, War Porn; and others.
The program will also include film presentations featuring Connie Field and her new film The Whistleblower of My Lai; Academy Award winner Barbara Kopple and the films Winter Soldier and Shelter; and David Zeiger and his film, Sir! No Sir!.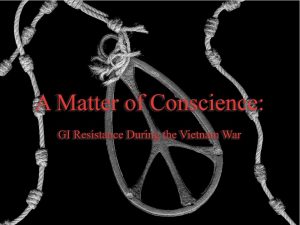 Gi Resistance During the Vietnam War. Essays by Willa Seidenberg and Photographs by William Short.
"Abuse is an ugly story. When I dance, I make it beautiful. Turning ugly into beautiful forces people to listen. They will learn. They will accept, and ultimately, they will help." –Leah Zeiger, Founder
The Sunflower Project uses dance techniques to help heal survivors of sexual assault, domestic violence, and dating abuse. TSP also uses methods used in film and writing to facilitate a healing space for survivors. TSP takes on different projects in order to achieve this goal, such as the film Untold, the #Demand2BHeard initiative, performances, and Democracy Jams.
The Sunflower Project (TSP) is a multimodal artist organization based in Chicago, IL. Founded by Leah Zeiger, the organization primarily uses dance, with help from film and music, to educate the community about sexual assault, domestic violence, and dating abuse. TSP focusses on young adults, specifically middle school through high school.
Call to Action:
This Nightmare Must End:
The Trump/Pence Regime Must Go!
In the Name of Humanity,
We REFUSE to Accept a Fascist America
We are horrified and angered at the shocking damage already done to lives here and around the world by the Trump/Pence regime. We recognize that they are poised to do far worse, including threatening WAR, even nuclear war. Through an unrelenting barrage of daily outrages and twitter outbursts, the Trump/Pence regime is radically remaking society – step by step hammering into place a vicious American fascism. This is not insult or exaggeration, it is what they are doing.Therefore, WE RESOLVE that nothing short of removing this whole illegitimate regime from power will stop this nightmare.– Read and sign the full, new Call to Action from RefuseFascism.org here.
Partner producers of This is Where We Take Our Stand
The Bob Avakian Institute is a nonprofit institute organized for educational purposes. Its mission is to preserve, project, and promote the works and vision of Bob Avakian with the aim of reaching the broadest possible audience.
The Trump/Pence Regime Must Go!
In The Name of Humanity,
We REFUSE to Accept a Fascist America
A Better World IS Possible
A Film of a Talk by Bob Avakian
Flicks4Change creates meaningful social change through sharing socially conscious films. The festival screens captivating films from around the globe that highlight various social issues facing our world today. Films span all genres and styles of storytelling. Also essential, is fostering a safe space for open conversation. After our screenings, F4C hosts a town-hall style discussion between filmmakers, leading community activists, and you, our audience.
Creative Vision's mission is to spark awareness of critical issues and ignite change through impact media, art and technology: creative activism.
An organization of US Military officers in the early 1970s opposed to the Vietnam War and fighting for First Amendment rights within the military.
An organization that supports US military war resisters.
A US Army doctor court-martialed in 1967 for refusing to train Green Beret medics on their way to Vietnam.
A US Army Special Forces Master Sergeant who became one of the earliest military opponents of the Vietnam War and one of the antiwar movement's leading public figures.
Three soldiers in the US Army who refused orders to Vietnam in July 1966.
An anti-Vietnam War (Fuck The Army) road show for GIs staring Jane Fonda and Donald Sutherland.
A 1972 American documentary film about the Free The Army (Fuck The Army) antiwar Tour for GIs.
An organization of sailors in the US Navy opposed to the Vietnam War and institutionalized racism. First such group in the US Navy.
Coffeehouses created near US military bases to support antiwar and anti-military sentiment among GIs.
An organization of Iraq and Afghanistan War veterans opposed to US military actions in Iraq.
A leader of the GI resistance movement during the Vietnam War and the founding editor of Vietnam GI, a very influential early GI underground newspaper.
An antiwar and GI rights organization during the Vietnam War.
An antiwar and anti-military sit-down protest carried out by 27 prisoners at the Presidio Army stockade in 1968.
Antiwar activist and former US Marine sergeant wounded and paralyzed in Vietnam. Wrote Born on the Fourth of July, which became an Academy Award–winning film.
A documentary about the anti-war movement within the ranks of the US Armed Forces.
Anti-Vietnam War movement in and around the US Navy.
An organization of military veterans founded in 1985 working to promote alternatives to war.
An organization of US military veterans formed in 1967 to oppose the Vietnam War.
A non-fiction book documenting the movement by US GIs and veterans in opposition to the Vietnam War.
In early 1971 over 100 US military veterans and others testified about war crimes and atrocities being committed by the US in the Vietnam War.
This is an exhibit on the GI Movement that premiered at the War Remnants Museum in Ho Chi Minh City, Vietnam, and is now touring universities and colleges in the U.S.:
https://wagingpeaceinvietnam.com/