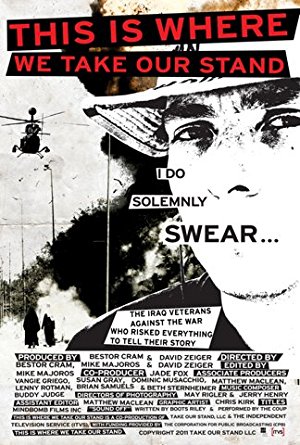 With the support of the Independent Television Fund (ITVS) and Corporation for Public Broadcasting (CPB), the story of Winter Soldier/Iraq & Afghanistan is now an hour-long documentary airing on PBS stations nationwide. See the full list for an upcoming broadcast near you.
"This is Where We Take Our Stand" is the story of hundreds of veterans who risked everything to publicly tell their accounts of the horrors they witnessed in Iraq and Afghanistan. In March of 2008, two hundred and fifty veterans and active-duty soldiers marked the fifth anniversary of the invasion of Iraq by gathering in Washington, DC, to testify from their own experience about the nature of the occupations of Afghanistan and Iraq. It was chilling, horrifying, and challenging for all who witnessed it.
Against tremendous odds, they brought the voices of the veterans themselves into the debate. "This is Where We Take Our Stand" is the inside story of those three days and the courageous men and women who testified-a story that's as important to tell today as ever.
These brave soldiers and veterans are challenging a public silence that runs very deep, underscoring a willingness to accept unspeakable horrors-as long as we don't know about them.
Watch the webseries here: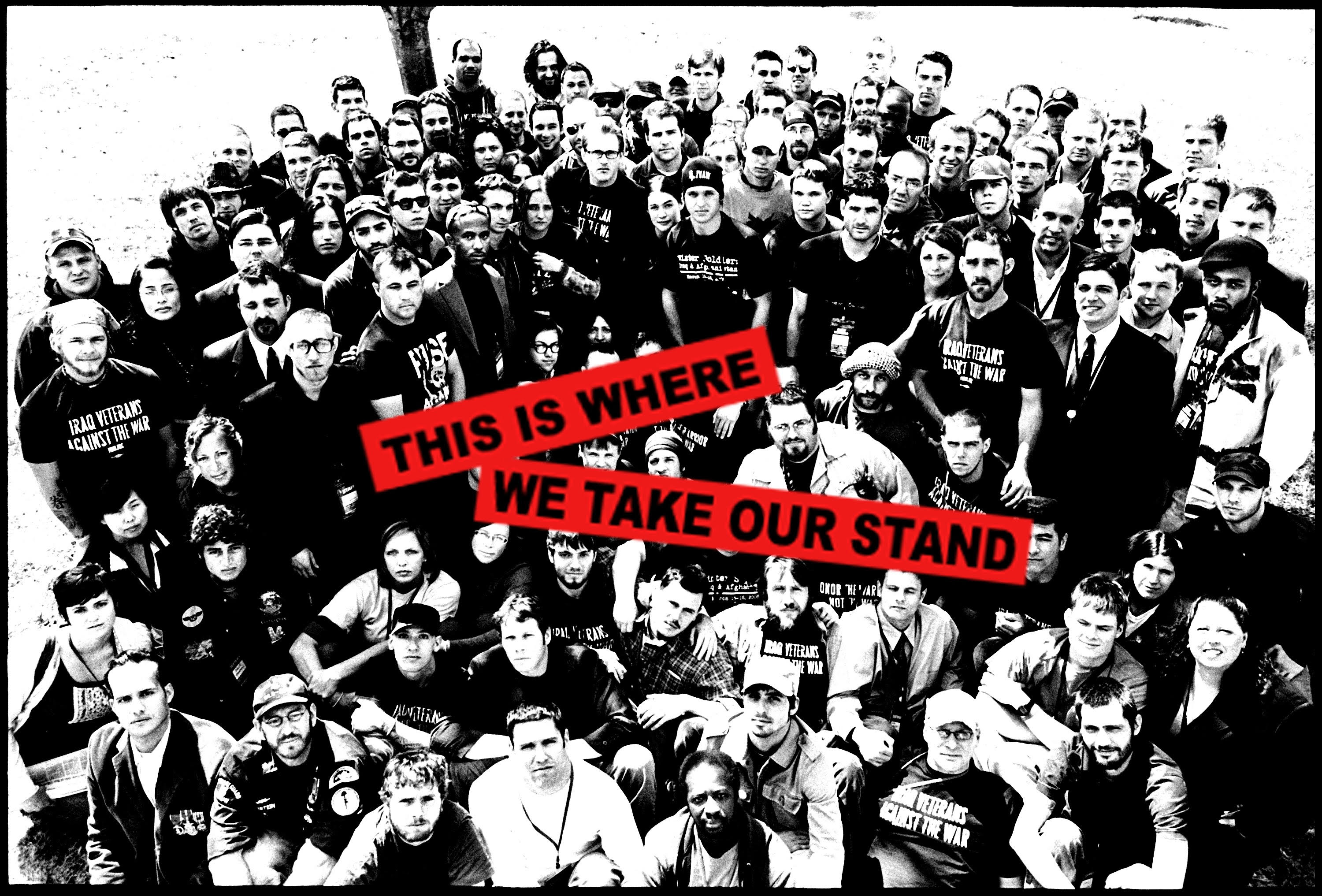 Winter Soldier: Iraq | Afghanistan Participant SELENA COPPA "This is so important on so many levels. I'm tired of seeing people die, I'm tired of funerals, but it's so dangerous at the same time just to be speaking out. I have a friend of seven years who's being investigated just for associating with me."
Winter Soldier: Iraq | Afghanistan Participant JESSE HAMILTON "We are sons. We are brothers. We are just ordinary people who decided to pick up a uniform and serve this nation."
Winter Soldier: Iraq | Afghanistan Participant CLIFTON HICKS "I've been home too long, I'm not a hero, I am alone, and I didn't do a good job."
Winter Soldier: Iraq | Afghanistan Participant STEVE MORTILLO "To those who would judge me for coming up here and sharing my experiences with the American people-DO SO-because I have made my peace with what I have to do for this country over many sleepless nights."
Winter Soldier: Iraq | Afghastan Participant – ZOLLIE GOODMAN "I think a lot of good soldiers are going to keep taking orders. I don't think they're orders that they want to take, and I don't think they're gonna do things that they want to do. But they're going to continue to do them until they're asked not to. This is destroying you and me, and it takes away any chance we have of a normal lifestyle."
Winter Soldier: Iraq | Afghanistan Participant- JON TURNER "I just want to say that I am sorry for the hate and destruction that I have inflicted on innocent people, and I am sorry for the hate and destruction that others have inflicted on innocent people. At one point it was okay, but reality has shown that it is not. Until people hear about what is going on with this war it will continue to happen and people will continue to die. I am sorry for the things that I did, I am no longer the monster that I once was."
This Is Where We Take Our Stand Credits
Producers
Bestor Cram
David Zeiger
Directors
Bestor Cram
Mike Majoros
David Zeiger
Editor 

Mike Majoros

Co-Producer
Jade Fox
Associate Producers
Vangie Griego

Susan Gray

Dominic Musacchio

Matthew Maclean
Lenny Rotman
Brian Samuels
Beth Sternheimer
Directors of Photography
May Rigler
Jerry Henry
Cinematographers
Jenny Alexander
David Auerbach

Jesse Beecher

Bestor Cram
Slawomir Grunberg
Steve Mang
Dominic Musacchio
Hal Muscat  
Michaela O'Brien
Leonard Rotman
Elliot Warring
Sound Engineers
Brady Holden
Mike Majoros
Dominic Musacchio
Production Assistant
Alamelu Narayanaswamy
Transcriptions
Hong Huynh
Adam Scott
Assistant Editor
Matthew Maclean
Still Photography
Jared Rodriquez

Mathieu Grandjean

Marty Katz
Andy Kennedy
Graphic Artist
Chris Kirk
Titles
Mindbomb Films
Music Composer
Buddy Judge

"Sound Off"
Written by Boots Riley
Performed by The Coup

On Line Editor/Mixer

Mike Majoros

Web  Design
Jade Fox
Attorney
Michael Donaldson
ITVS
Richard Saiz
Cheryl Hirasa

The Producers would like to thank the members and supporters of Iraq Veterans Against the War for allowing us into their lives

Special Thanks

Joan Sekler

Sara Nesson

Patricia Foulkrod

Peter Broderick

The National Labor College

Veterans for Peace

Fiscal Sponsorship  
Pangea Productions

Funding Sources

The Independent Television Service

The Fledgling Fund

The Eastman Fund

Locker Associates

Michael Locker

Richard Ohman

Victor Wallis

Paul Lauter

Carolyn Blackwood

Lenny Potash

Ann Wright

Richard Flacks

And the hundreds of individuals who gave personal contributions to this film

A
Displaced Films/LA

Northern Light Productions/Boston
Co-Production

This Is Where We Take Our Stand

Copyright 2011 Take Our Stand LLC